About AnSheng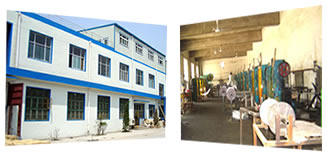 Hebei Ansheng Filter Equipment Co., Ltd. is engaged in manufacture and export of metal wire, wire mesh and filter element products.
Metal wire products include nickel wire, brass wire and stainless steel wire. Wire mesh series products include nickel wire mesh, brass wire mesh, stainless steel wire mesh, Dutch woven wire cloth and aluminum expanded metal mesh. Filter series products mainly refer to filter elements, filter discs, welded wire support tube and other filter fittings.
Hebei Ansheng Filter Equipment Co., Ltd. has rich experience in wire drawing, wire mesh weaving, metal fabricating and making of further products like filter discs and filter elements. We also have introduced advanced test machines to check the quality of finished products. please let us know by fax or e-mail if you are interested in any of our products.