Wedge Wire Screen
Wedge wire screen is a new product in the screen industry which is a metal mesh filter for screening structural element. It is a V profile wire rod welded screen for mine, coal and various industries as dehydrating screen and sifting screen. Widely used as Stainless steel welded mine screen mesh, slit sieve, sieve screen basket, vibrating screen, cylindrical mesh, sieve bend, etc.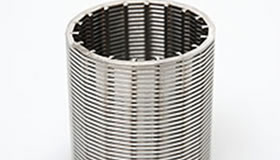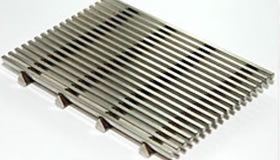 Material: Low carbon steel wire, high manganese steel, stainless steel wire.
Features:Strong, excellent wear and corrosion resistance.The wire screen cross sectionis trapezoidal.The wedge wire screen has good welding quality and stability, high strength, stiffness and carrying capacity. Can be molded into the shape of rigid screening filter.
Uses: Widely used in mining, coal, petroleum, fertilizer, grain, salt, and environmental protection industries for screening of liquid and powder, etc.